"Is it possible to bring my children and can I kitesurf with you if I have young children who can not kite with me?" This question is one that, many of our customers approach us with. In short, the answer is Absolutely Yes! Taking a kitesurf trip here in El Gouna, makes for a great family holiday!
The Location
El gouna is a small and very family friendly town. It is located 30 mins. outside of Hurghada, Egypt and is a popular destination for people wishing to holiday away from the busy tourist cities! Since the town is purpose built, it is rather unique. The city is even gated and has its own private security; making it one of the safest places to be! There are lots of beautiful lagoons in El Gouna and it is located right on the coast of the Red Sea, making it the perfect location for watersport activities!
One thing many European families like about travelling to El Gouna is the relaxed environment! You will be free enjoy all that Egypt has to offer without being pulled into shops or bartering for good prices. However, if you also enjoy that cultural experience of Egypt, you are close enough to take a trip into the main city of Hurghada!
Travelling with children can be a challenge at the best of times. Long-haul flights can sometimes be a bit off putting for parents! The short flight time from Europe makes Egypt makes family travel a little easier.
Once inside of El Gouna there are several reliable travel options to choose form including private limousine services that will pick you up right outside of your hotel and take you where ever you need to go!
El Gouna has a lot of hotels to choose from and there are many family friendly options available! You'll find more about El Gouna here!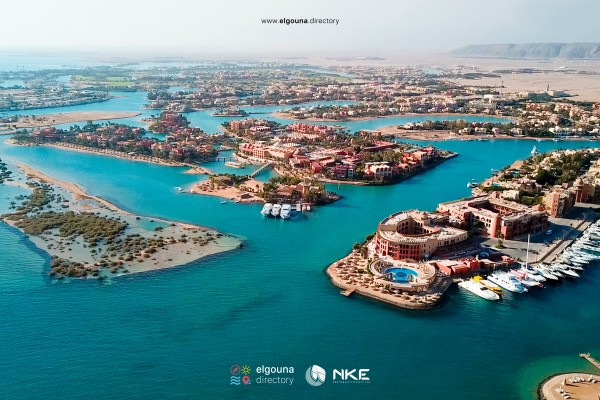 Kitesurfing in El Gouna With Kids
Learning to kitesurf as a family, or sharing your current hobby with your child, is a great way to add additional bonding time with your children. Having a common interest can really benefit and strengthen relationships and the learning process itself is a good opportunity to provide encouragement and support, during an activity your child enjoys.
Here at NKE, kids from the age of 12+ join us for kitesurfing Lessons and Events. We also occasionally have younger children training with us too, but their readiness needs to be assessed on an individual basis.
Besides being fun, there are a few other benefits for children learning to kitesurf:
Learning new skills can boost their confidence
Kitesurfing keeps people fit and active
They will learn about wind direction, wind power and water safety
Practicing kite control can help your child to improve their concentration skills and hand eye co-ordination
They will spend more time in nature which can have a positive effect on their mood and health
They may have the opportunity to meet new people who share their enthusiasm for watersports
The conditions here are perfect for younger riders. The waters are shallow, the winds are usually good and reliable.
All our instructors are fully IKO qualified and have experience teaching students of all ages. You can relax and go kitesurfing independently if you wish, knowing that your child is in safe hands!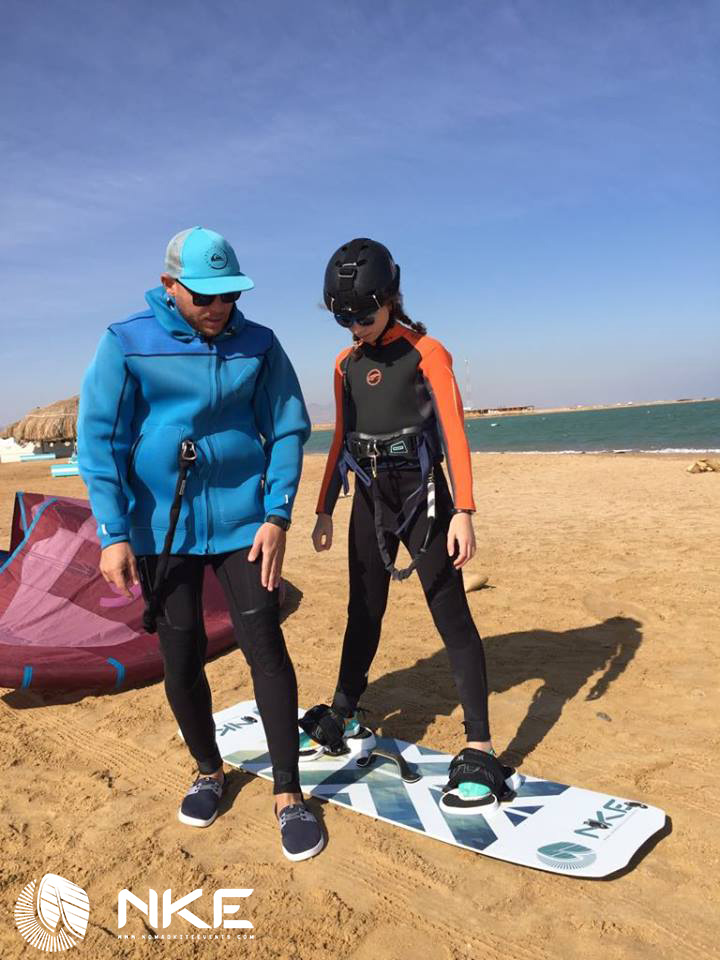 Travelling with A Child Below The Age of 12?
That's great too! Just because they can't get up on the board, it won't stop your child from having a great holiday experience. The centre where we are based is very child friendly. There is a small play area with toys for the smallest of children and a lovely playground for slightly older kids too! All the children's areas have some form of covering! The centre offers plenty of shade to keep kids cool during the summer months. Children can also enjoy playing in the sand and simply relaxing in the sun!
There are also professional baby-sitting services available, which you can book through us in advance. This means there will always be somebody to look after your child, whilst you enjoy your time out on the water!
Alternative Daytime Family Activities and Evening Entertainment
You cannot imagine how many different types of family activities there are available in El Gouna for those days where you wish to enjoy something other than kitesurfing! Some of the activities available include:
Horse Riding
Child friendly Desert Hikes
Soft Play Centres
Snorkelling and Glass bottom boat trips
Scuba Diving
Quad Biking
Paradise Island Boat Trips
There is no shortage of evening entertainment in El Gouna. Families may enjoy an evening at the Marina, Downtown or enjoy a BBQ and camel riding at the local Bedouin tent. Anybody who has been to El Gouna before can attest to the fact that there is something to do for everyone!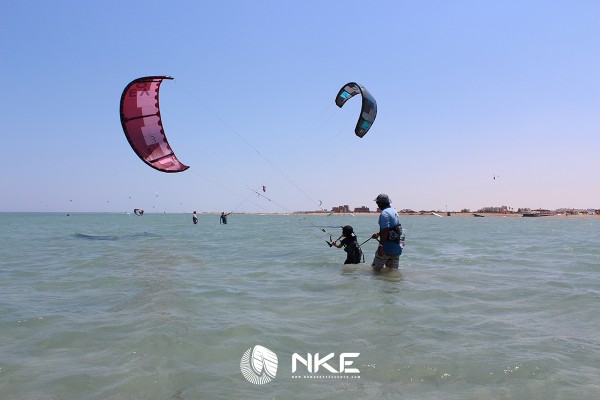 Wondering what to do for your family holiday this year?
Why not try a 6 day kite event in the Red Sea! Share the experience of learning to kitesurf, or improve your riding, with your family and explore some other treasures that Egypt has to offer! Contact us for for more info an to book your trip!