Welcome to Nomad Kite Events
Nomad Kite Events is committed to bringing you quality and fun while introducing you to the fastest growing watersport; Kiteboarding. Join us in El Gouna where we will take you through everything you need to know to become an independent kite surfer and share with you tips and tricks to improve your riding skills. Come as you are; beginner, advanced, couples, friends or single traveller and enjoy a week kitesurfing with us.
If you want to become a partner, press here!
Why you should kite with us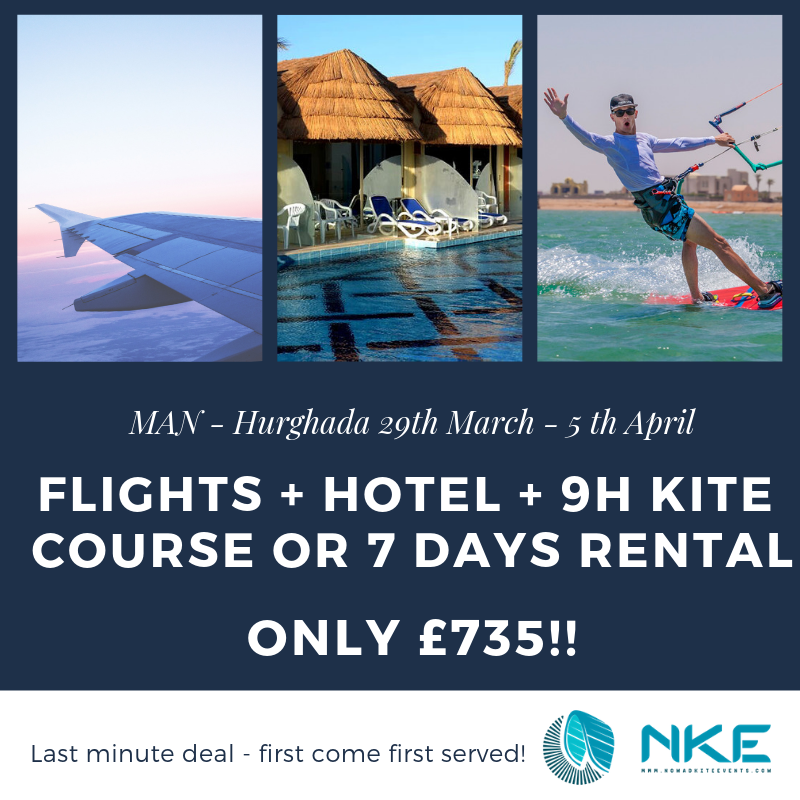 NKE's Offers of the month:
Flights from the UK, Accommodation & 9h kite course or 7 days equipment rental from just £735 per person!
29/03/19 – 05/04/19 MAN – Hurghada £735
12/04/19 – 19/04/19 MAN – Hurghada £935
03/05/19 – 10/05/19 LGW – Hurghada £935
Package including: Breakfast, 9h kite lesson or 7 days equipment rental & 3+ stars
standard accommodation in El Gouna.
Package upgrades: Transfers from/to Hrg Airport: 15 GBP, All inclusive: 10 GBP P/P/N, Private Bungalow Pool View: 10 GBP P/P/N, Private Bungalow Lagoon View: 12 GBP P/P/N
Special Event 8 – 11th July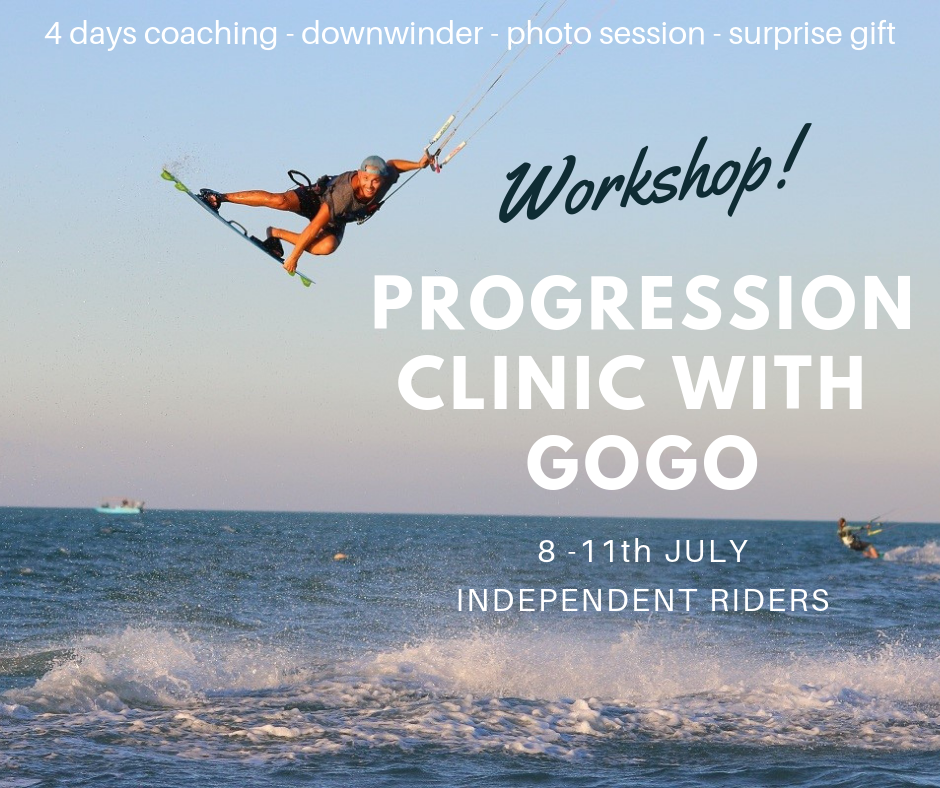 Progression Clinic with Gogo from Nomad Kite Events: This workshop is especially designed for independent riders who would like to take their skills to the next level. You do not have to be a professional rider to participate! The Progression Clinic is suitable for intermediate and independent riders who are wanting to start jumping or kiters that want to have a professional instructor to correct your mistakes and introduce you to new tricks while watching your back!
Max 10 participants | Independent rides only
Highlights: 4 Days of professional coaching, 8KM Downwinder to the white sand bar, photo session & a special gift from TINY Boards!